SV SeaDragon's Galley

The best gadgets: 6qt. roaster/slow cooker and a rice cooker
Quad Toast/Bake Broil and Microwave, bakes fast!
Blueberry Muffins mmm....
12" Electric Griddle Flat Grill
Fill it up and let it cook all day!






Recipes for the Galley
Recipes that are quick, easy and budget friendly for living a minimalist lifestyle.
Links to recipes found around the web and homemade creations will be posted here.
More links to boat friendly recipes:
SaltySailors.com
, from Apps to Desserts this collection of boat recipes are from sailors like you and me. You can even submit your own!
Cook Books for the Galley
Awesome books for healthy eating and ways to preserve food...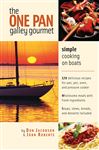 One-Pan Gourmet Fresh Food On The Trail 2/E
, How to prepare simple, delicious meals on the trail If you think eating in the backcountry means either cooking out of your car trunk on a multiburner stove or subsisting on dried fruit and freeze-dried pouch food, think again. In the first case you're not really in the backcountry, and in the second case, says Don Jacobson, you're not really eating. The One Pan Gourmet shows you how to enjoy Mother Nature and enjoy easy, tasty, and satisfying meals using fresh ingredients and only one pan, pot, or small oven.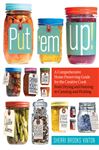 Put 'em Up!
, PRESERVING IS BACK, AND IT'S BETTER THAN EVER. Flavors are brighter, batch sizes are more flexible, and modern methods make the process safer and easier. Eating locally is on everybody's mind, and nothing is more local than Heirloom Salsa made from vine-fresh tomatoes or a quick batch of Ice-Box Berry Jam saved from the seasons last berries.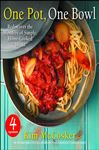 4 Ingredients One Pot, One Bowl
, From a creator of the internationally bestselling 4 Ingredients series comes a new, must-have cookbook designed to bring joy and flavor back into the kitchen.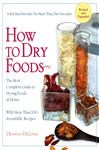 How to Dry Foods
, More than 100 delicious recipes, from main courses to desserts and more Helpful charts and tables for at-a-glance reference Food safety tips Clever crafts that are made from dried foods.
Products and Gadgets for the Galley Master!
Some Products and Gadgets that I think are helpful while living aboard a boat, RV or any small space!
Nesco FD-37 4 Tray Food Dehydrator
, Make great tasting beef jerky or venison jerky!Also makes delicious turkey jerky, fish jerky, homemade trail mix, apple snacks, banana chips, dried soup mixes. Dry tomatoes, watermelon, cantaloupes, papaya and many other fruits. Features: • Expandable! Comes with four speckled trays and is expandable up to 7 trays with Add-A-Tray accessories (WT-2SG sold separately). Trays 13 1/2" in diameter.• 4" fan, 400 Watts.•
Galleyware Java Press Coffee Brewer
, this java press is easy to use and has an unbreakable polycarbonate carafe. Cleans easily and is dishwasher safe 7 3/8"H x 4 7/8"W (including handle)
Presto 4-Quart Aluminum Pressure Cooker 1241
, Presto 4-Quart Aluminum Pressure Cooker 1241* The smart choice for healthy, flavorful meals, fast and easy. * Foods cook 3 to 10 times faster than ordinary cooking methods, saving time, energy, and money
.
Nesco 4816-12 6 Qt. Red Roaster - Porcelain Cookwell - Black lid
>Full 6-Quart capacity serves up to 6 people • Removable chrome rack for better baking and fat-free roasting • Adjustable temperature control. (175°-425°F) • Large enough to hold a chicken, pot roast, or turkey breast • 750 watts, 120 Volts
3 Pc Vacuum Preserving Container Set
, $10.99, Keep food fresh twice as long with these food containers These convenient food containers keep food fresh longer! The - Visit Harbor Freight Tools For More Information.
3 in. Ceramic Paring Knife
,
This top-quality ceramic chef's knife is ideal for paring, coring and trimming Constructed of extruded, ground and - Visit Harbor Freight Tools For More Information. See the reviews and Warranty
!!
10% Off One Item - Use Code WINTER10 Some exclusions apply.